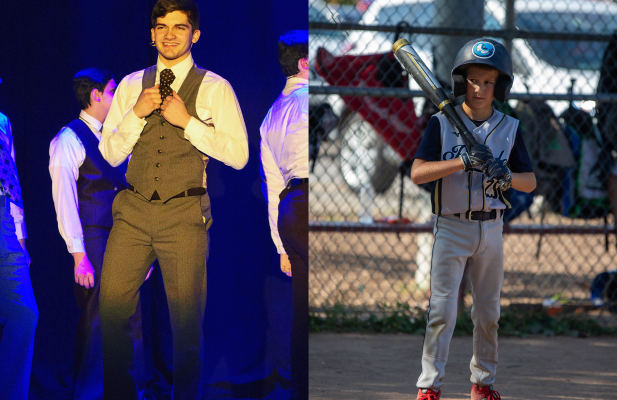 My 30th Birthday – Hold the gifts!
Word has gotten out that I will be celebrating my 30th birthday on February 19th. Looking back at the past 30 years I have been fortunate enough to be a part of some great organizations, teams, and partnerships that have helped me grow as a leader, teammate, father, and friend.
I have been privileged to enter the lives of some very special young men who are each part of organizations that are shaping them to become better people, deal with difficult situations, and become leaders. I have a great deal of respect for these organizations for the impact they are leaving not only on my boys but on the community as a whole.
Instead of gifts, for my 30th birthday, I am asking for your donations to two organizations that are making Erie a better place through youth. There are so many other great organizations, but these two have a special place for me due to the impact they have on my family.
MYAA – Those of you that try and get ahold of me in the summer know that I can frequently be found at a baseball field. Jax has a great love for the sport and participates in several different baseball teams and practices. At the heart of these efforts is the Millcreek Youth Athletic Association. While "Millcreek" is in the name, this organization is open to individuals from all counties. There is a wide range of kids that participate from various skill levels. Jax has had the opportunity to participate in Baseball and Football, but they over so many other sports for boys and girls in the area. Jaxen's travel baseball team is also a subset of MYAA.
McDowell Drama Club – If you would have ever told me I would look forward to attending theatre or drama presentations I would have laughed. In November of 2018, my nephew came to live with us. After his father passed away while battling an illness, the McDowell Drama Club and their productions were a type of support group for my nephew. I was able to view the work of the Husband and Wife Dynamic Duo and see the impact they had on not only Cam but the rest of the students they work with. The performances this club produces is fantastic and is no doubt expensive.
There is no doubt that both organizations exist to shape and produce leaders. They have had such an impact on my family, and I wish to see them succeed in the future.
If you would like to help me in raising money for these organizations, you can do it in the following ways.
Venmo: Mikew07
Paypal: Mikew07@gmail.com
Hand me cash the next time you see me
Contact the organizations directly and donate
I avoided the Facebook donation feature because I am going to evenly split any money I receive. Additionally, I heard they take a percentage of what's raised.
-Mike
p.s. Please do not feel obligated to donate. People have hinted that they want to get me a present for my milestone birthday, and I wanted to take this as an opportunity to provide them the answer to what I really want.